---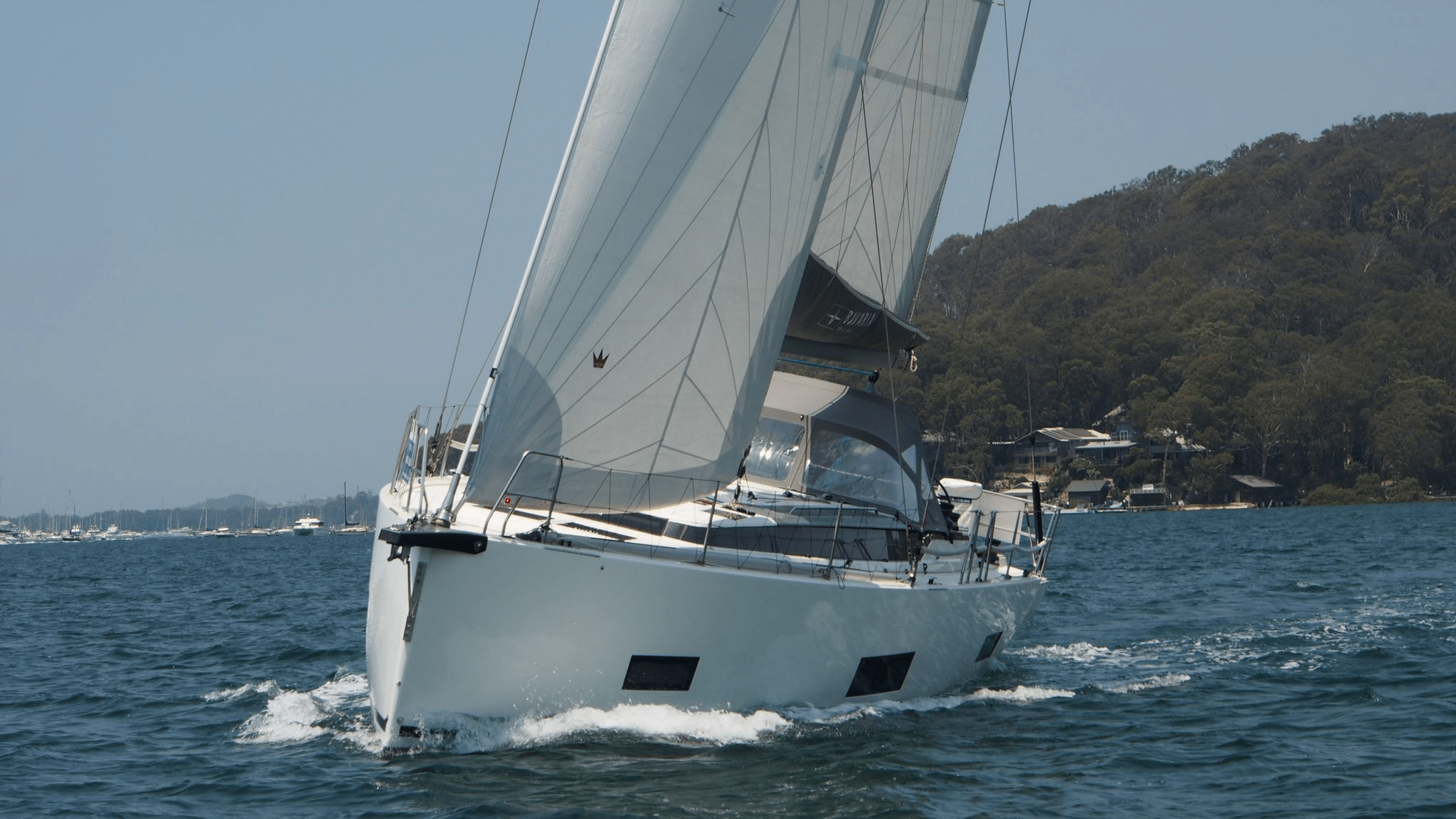 ---
Get to Know a Bavaria Skipper
Skipper Profile: Bob Robertson 'It's Time'
At this year's Hamilton and Magnetic Island Race Weeks, a few members of the Ensign team will be joining Bob Robertson on his beautiful Bavaria C45 'It's Time'. We were lucky enough to have a chat with Bob and gain an insight into his sailing backstory and expectations for the upcoming Race Weeks at Hamo and Maggie. 
Bob is a truly experienced sailor with many sea miles under his belt. From around 1981, coming out of Heron's and trailer sailer's, Bob exclaimed that is when he got into some 'real' racing. 
"I've competed in 12 Sydney to Hobarts and was fortunate to be on the podium 7 of those times. The Brisbane to Gladstone Race countless times, Sydney to Noumea, and this will be coming up to my 20th Hamilton Island Race Week. I remember competing in the 2nd Race Week actually, in 1985."
"I bought my first Bavaria in 2004 after attending the Dusseldorf boat show in Germany, one of the biggest out there. 'It's Time' is now my 4th Bavaria, with one of them being a motor boat, and I am very impressed with the quality of the C45. Being involved in the marine industry for many years, I have put about 40 Bavaria yachts into survey, so I am very familiar with them. To see many still sailing around today that were built in the 80's, shows the standard they are built to, pretty bulletproof". 
"What I enjoy most about racing is the comradery and friendship that comes out of it. Having a great team on board that works together makes a big difference, everyone relies on each other to do their role so you've got to put in the effort and contribute. So, yes the comradery and friendships for me…
This year's Race Weeks will be another great event with a good bunch of crew, some more experienced and some less. We will go out and get familiar as a team and with the boat, and give it our best."